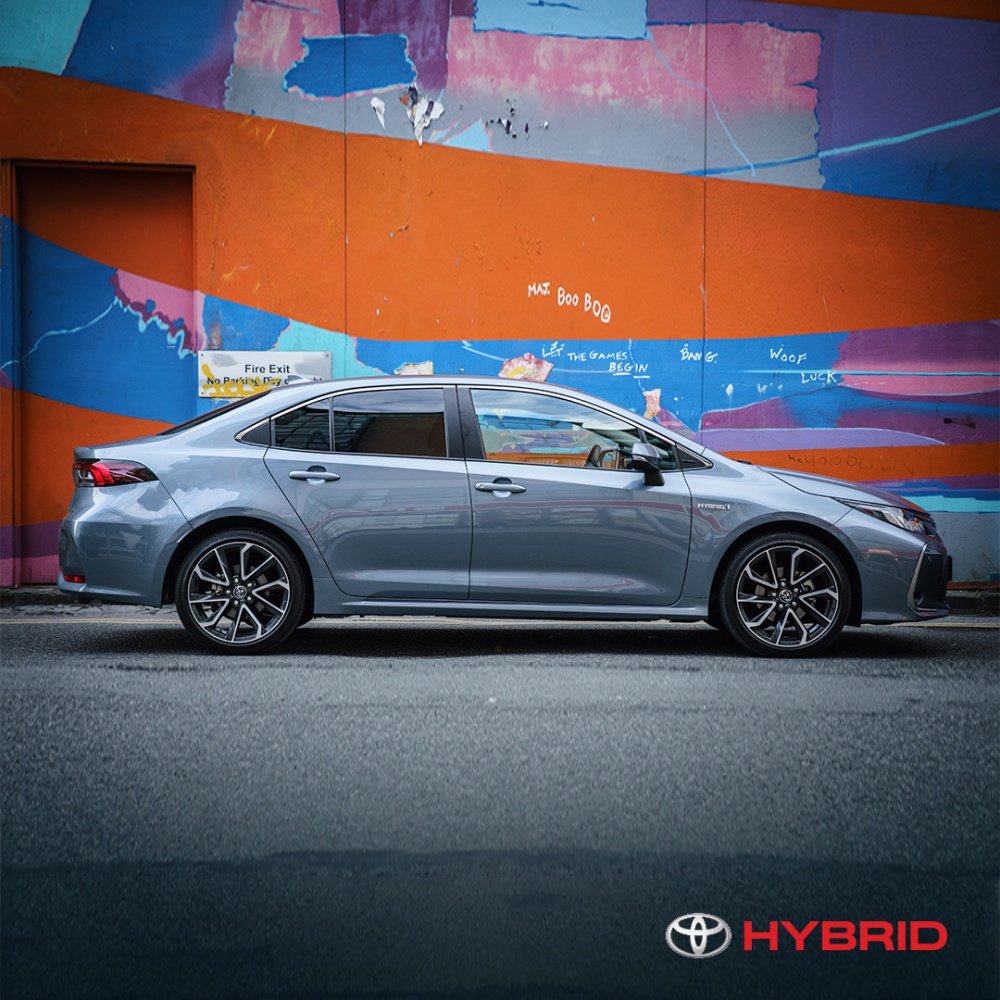 Toyota is the best-selling car brand in Galway in January 2020 - Toyota is the best-selling car brand in Ireland and is currently number one in 17 counties in Ireland - 85.6% of all Toyota cars sold in 2020 are self-charging hybrid - Corolla Hybrid is the national number one selling car in January
Tony Burke Motors is delighted to announce that Toyota is the best-selling car brand in Galway for January 2020. Galway has embraced hybrid driving with 18% choosing Toyota. And with Toyota hybrids being in electric mode for up to 62% of the time on average*, Galway's hybrid customers are making an immediate impact to lowering CO2 and NOX emission, making a better environment for all.
Following on from its success in 2019, the Corolla proves itself yet again to be Ireland's and Galway's favourite car and the Corolla self-charging hybrid retains its status as Ireland's best-selling car. Not only for city driving, Toyota is number one in 17 Irish counties, showing that rural drivers are embracing hybrid as well.
Toyota Hybrids offer a multitude of benefits compared to diesel and pure petrol-powered vehicles. These benefits include up to 30% lower maintenance costs and up to 30% better fuel economy than petrol cars, as well as better resale value than comparative diesels.
In addition, not only do hybrids not need to be plugged in to charge, they all have automatic transmission, which makes for a much more pleasurable, hassle free driving experience, particularly in rush hour traffic.
Toyota's self-charging hybrids are also better for the environment, producing up to 90% less Nitrogen Oxide (NOX, emissions that are hazardous to our health and one of the chief causes of harmful air pollution) than diesel engines. Not only are they better for our health, but also kinder to our pockets as they will benefit from lower future taxes.
To provide further peace of mind, all Toyota hybrids come with a 5-year hybrid component warranty, in addition to the three-year manufacturer's warranty.
Toyota started investing in hybrid technology over 20 years ago with the launch of the Prius and since then has led the market in sustainable driving and lowering emissions. The success of hybrid helps in overall CO2 reduction, as in 2019 Toyota had the lowest average CO2 emissions of the top ten brands at 86g/km versus the average of 112g/km.
Now Toyota is one of the most electrified car brands with the biggest range of hybrid cars and an 85.6% hybrid mix to date in 2020. This focus on sustainable powertrains is a clear demonstration of the brand promise 'Built For A better World', along with the fact that Toyota was the first mainstream brand to stop selling diesel passenger cars.
Steve Tormey, Chief Executive of Toyota Ireland commented on the announcement: "We're delighted with the results of January, and we'd like to thank our dealer network and our customers for helping us achieve this position. It shows that Irish people are taking action to move towards more sustainable cars to help lower CO2 emissions, and also lower NOX emissions to contribute to better air quality for all. Our 2019 hybrids will save over 60,000 tonnes of CO2 over their lifetime, and with an 85.6% hybrid mix in 2020 we hope to save even more with our 2020 hybrids. As hybrids are in electric mode up to 62% of the time on average, it's the equivalent of selling a 43% EV mix, something no other mainstream brand can claim. We are looking forward to the rest of the year, and hope to continue to lead the market in electrified driving as we move towards a zero emissions society."
Tony Burke, Dealer Principal, Tony Burke Motors, Toyota Dealership, Ballybrit, Galway commented: We're absolutely delighted with our January results and Toyota being the number 1 selling car brand in Galway for the 6th Consecutive year. In January almost 1 in 5 (18%) of every new passenger car sold in Galway was a Toyota. That's Toyota's best Galway market share in over 8 years. This shows that Galway drivers are embracing hybrid and are committed to creating an immediate impact to lower CO2 and NOX emission, making a better environment for all. We would sincerely like to thank all our New and Loyal customers and look forward to the months ahead.
*UCD Report, available online

https://www.toyota.ie/world-of-toyota/articles-news-events/2019/ucd-toyota-hybrid-study.json
For further information, please contact:
Tony Burke Motors, Ballybrit, Galway on 091 480123.