About Tony Burke Motors - Your Main Toyota Dealer Galway.
Tony Burke Motors is the Authorised Toyota and Lexus Dealer for Galway. Operating from the existing Toyota and Lexus showrooms at Ballybrit, Co. Galway, Tony Burke Motors is offering customers a full range of services from New and Used Car Sales for Toyota and Lexus, as well as a fully equipped Toyota & Lexus authorised workshop for all aftersales requirements, including warranty, maintenance and repair. At Tony Burke Motors we look forward to welcoming customers and assisting motorists with any requirements they may have. Our aim for the future is to continue delivering exceptional levels of customer service across our sales and aftersales departments and to offer customers value for money. Our staff are experienced and trained Toyota and Lexus employees so customers can be assured of expert attention and care.
OPENING HOURS SALES: Monday to Friday 9.00am to 6.00pm. Saturday 10am to 4pm
OPENING HOURS AFTERSALES: Monday to Friday 8.30am to 5.30pm
Contact Sales on (091) 480123
Contact Service on (091) 480124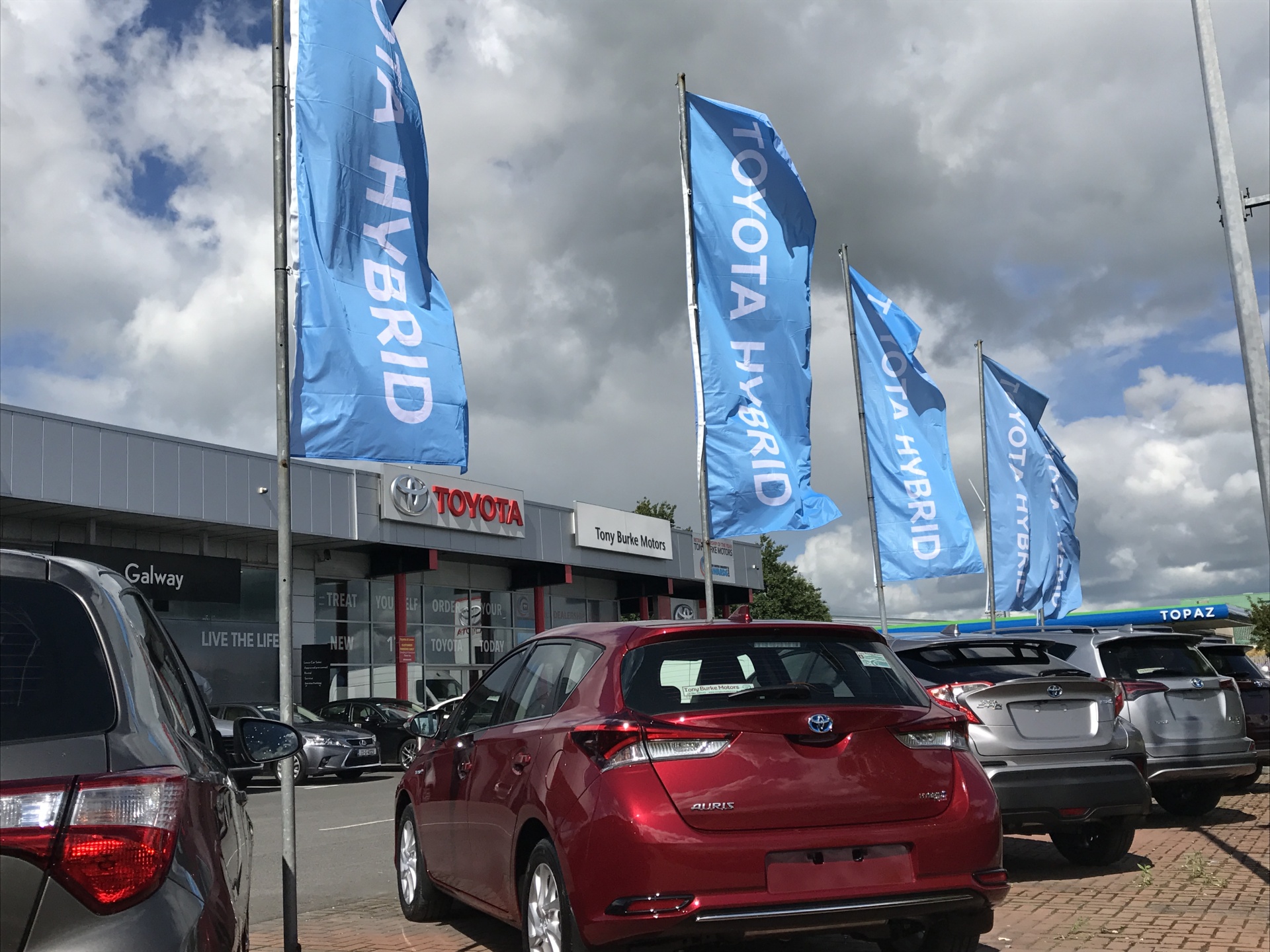 Our Sales Team
Pop in and say hello!
AFTERSALES TEAM
Experts In Their Field!


ADMINISTRATION
Our Administration Team Are Happy To Help!